It's began for real! The precourse was great fun but as I was working full time it has just seemed like another hobby until now.
I finished work the Friday before Makers began and it was such a freeing feeling. I had some nice leaving drinks with my colleagues and then said goodbye to the company I'd been at for the last 4 years. It was a nice place to work but I also can't say I'll miss it. I would wake up for work with no drive every morning. Compare that to how I feel getting up for Makers and it's night and day!
A few of us met up on the Friday night before makers began for some drinks. I'd met a few of them at the pre course launch and then again at the Makers 3rd birthday, but it was nice to meet a few more. We had some good food, and talked about why we were going to makers, our experience on the precourse and talking about our predictions for the real course.
Monday was a pretty relaxed start. We arrived for 08:30 to get some breakfast. We played some icebreakers to help remember everyones names and get to know each other. Got issued our laptops and had a few talks about life at makers. After that it was an early finish and straight to the pub for another bonding session! By the end of the day, we'd barely touched a computer!
Day two was a different story. We were issued our challenge for the week which was to implement a system to manage a Boris Bikes. Each day we would be pairing with someone new which was a bit daunting at first. But after the first few days it made more sense. Plus going back to things I'd covered the day before helped me cement what I'd learnt. The challenge was quite a struggle to begin with. I didn't really know any RSpec syntax for testing so I had to learn that in a hurry. It was also a bit jarring writing tests for code we didn't have yet.
Each day of the week got a bit easier as I became more confident with RSpec and TDD. By the end I was pretty confident jumping in and writing tests.
Friday ended with a big party. After spending the week melting my brain every day it was great to let loose.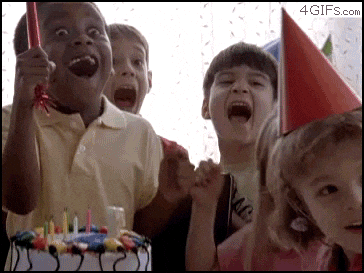 We also received our first weekend challenge on Friday. The challenge was to implement an airport management system that was pretty similar to what we'd done during the week. Compared to where I was a week ago I found the challenge pretty... simple? It was shocking how far I've already come after a week.
That said I'm sure Monday will be another shock to the system. Either way I'm excited to get back into it.